"Discover the magic of The Crown"
Did you know that our ceiling gives light? So you can create any atmosphere you want.
The location of your dreams
We are The Crown, based in Rotterdam. Our specialty is providing weddings, events and receptions according to the wishes of our guests. The Crown mainly distinguishes itself by its special, stylish decor and good hospitality. The Crown is a unique venue with modern architecture. Thought has been given to the smallest details. The ambiance in the venue is created by the luxurious, marble floor and mirrored walls, crowned by crystal chandeliers. The LED ceiling and special effects complete the overall picture.
The Crown has a capacity of up to 900 people and is suitable for weddings, engagements, events and receptions. This makes The Crown one of the largest event complexes in the Netherlands. Moreover, there is a private parking lot for 100 cars, which corresponds to a capacity of 400 people.
Room impression
When you first enter our impressive new venue, you will be showered with class and luxury. The Crown has been shining since it opened its doors in late 2017. With its majestic interior, this new high class event venue is the location for weddings and events that need that extra golden touch.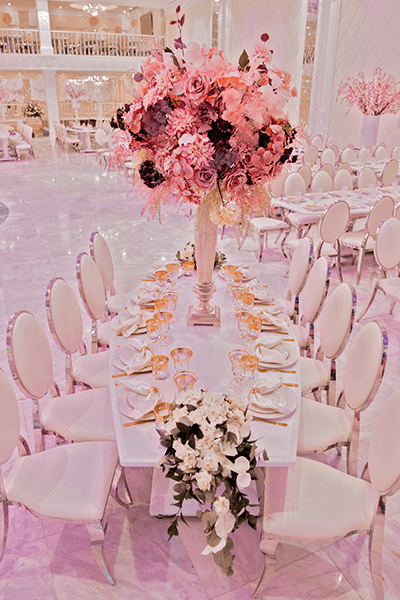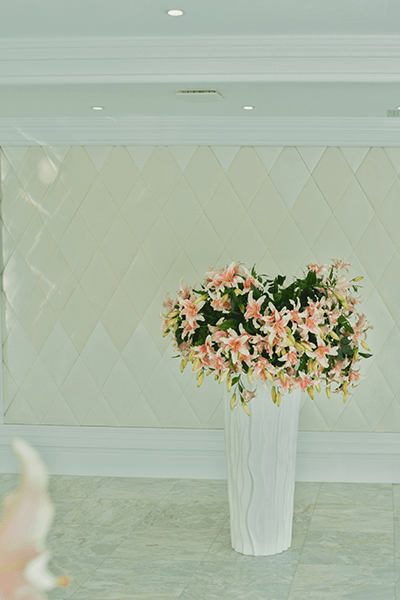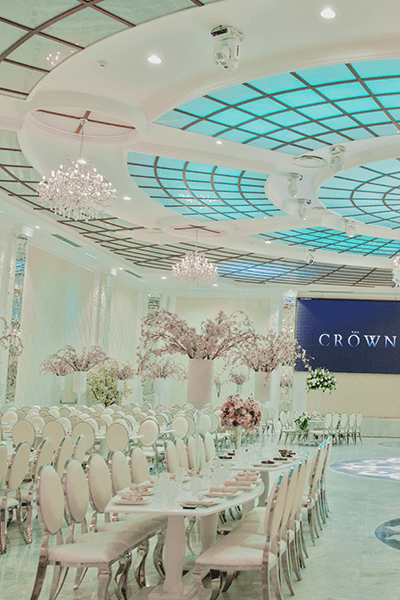 Also ideal for galas
With its impressive and luminous ceiling, The Crown is also a very suitable location for galas, award ceremonies and fashion shows. Especially since the ceiling can take on any color and can therefore be perfectly matched to your desired corporate style. This combined with the royal ambiance makes The Crown the ultimate crowning glory of any top event or wedding.
Catering
Catering at your event is possible by mutual agreement. For this we work together with renowned catering companies. This way you no longer have to worry about arranging snacks and drinks. Of course, it is also possible to engage a catering company yourself.